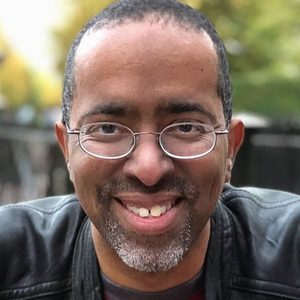 David Dylan Thomas
Special guest
David Dylan Thomas serves as principal of content strategy at Think Company and is the creator and host of the Cognitive Bias Podcast. He has developed digital strategies for major clients in entertainment, healthcare, publishing, finance, and retail. A co-organizer of Content Strategy Philly, he previously consulted at the Corzo Center for the Creative Economy and is the creator, director, and co-producer of Developing Philly, a web series about the rise of the Philadelphia tech community. He has given standing-room-only presentations at TEDNYC, SXSW Interactive, Confab, UX Copenhagen, and the Wharton Web Conference on content strategy and emerging content trends.
David Dylan Thomas has been a guest on 1 episode.
August 31st, 2020 | 40 mins 14 secs

David Dylan Thomas is a content strategy advocate at ThinkCompany in Philadelphia and the host of the cognitive bias podcast, David gave a talk this year at Confab called Conversation Design To Save Civil Discourse, and it's hard to think of a topic that's more pressing for our communities right now. In this podcast we talk about how the phrasing of questions influences answers, the ways design influences discourse, and how capitalism is ruining everything.